Current Promotions
We are always running special promotions. Check here regularly to see our current offers
Gram-Bioline
BioMidi quality refrigerators and freezers
The BioMidi cabinets are designed to meet your biomaterial refrigeration and freezer requirements allowing you to customise them to your needs.

Atex Certified i.e spark free internally and externally.

BioMidi RR +2 to +15oC
BioMidi RF -25 to -5oC
BioMidi EF -40 to -5oC

For further information on the BioMidi model, visit www.gram-bioline.com for the complete range of models

For pricing and information please contact your usual sales representative or Customer Support
BioMidi
The BioMidi cabinet is designed to meet the majority of biomaterial refrigeration and freezer requirements, with very few limitations. The specifications include the major features from our top of the range BioPlus model, making it the ideal choice when the ability to maintain stable temperatures is decisive in a purchasing decision.

The functional design ensures easy, ergonomically correct access to the storage space.

Available in two different sizes, with white, aluminium or stainless steel finish.

Cooling range:
Freezers -40°C, -25°C
Refrigerators 2-15°C ± 1°C

Capacity:
Available with capacities of 425 and 625 litres

Features
Interior made of aluminium and stainless steel.
Exterior made of lacquered steel or aluminium and stainless steel.
Special Gram Multi Purpose Controller with LED display.
High capacity refrigeration unit that makes sure the interior quickly returns to the specified temperature after the door has been opened.
Special Gram ventilated air circulation system, featuring a special distributor plate that ensures consistent temperatures everywhere in the cabinet.
Acoustic alarm that provides clear notification if either maximum or minimum permitted temperature is reached. A door alarm is also fitted. All alarm parameters are set separately.
Voltage-free connector for IT networks, monitoring systems and/or alarms placed elsewhere.
E-sensor is standard on all cabinets
The option of stainless steel drawers with capacity of 30 or 40 Kg
The option of draught shield for drawer is no longer available
For all of your precision, analytical and semi-micro balance requirements
Also available is a complete range of moisture balances, ash determination systems and industrial weighing technology.

Listed below are some unbelievable special product launch price examples
Similar pricing structures will apply to the entire product range so please give us a call.
---
Looking for other Lab supplies?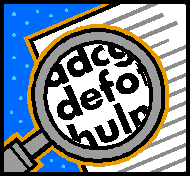 Please click here to see our full product range.
No refunds, returns or credits on sale items. No rainchecks.
Alphatech delivers.... analytical and scientific equipment to research, teaching and industry
Tell us what you need - we can almost certainly help.